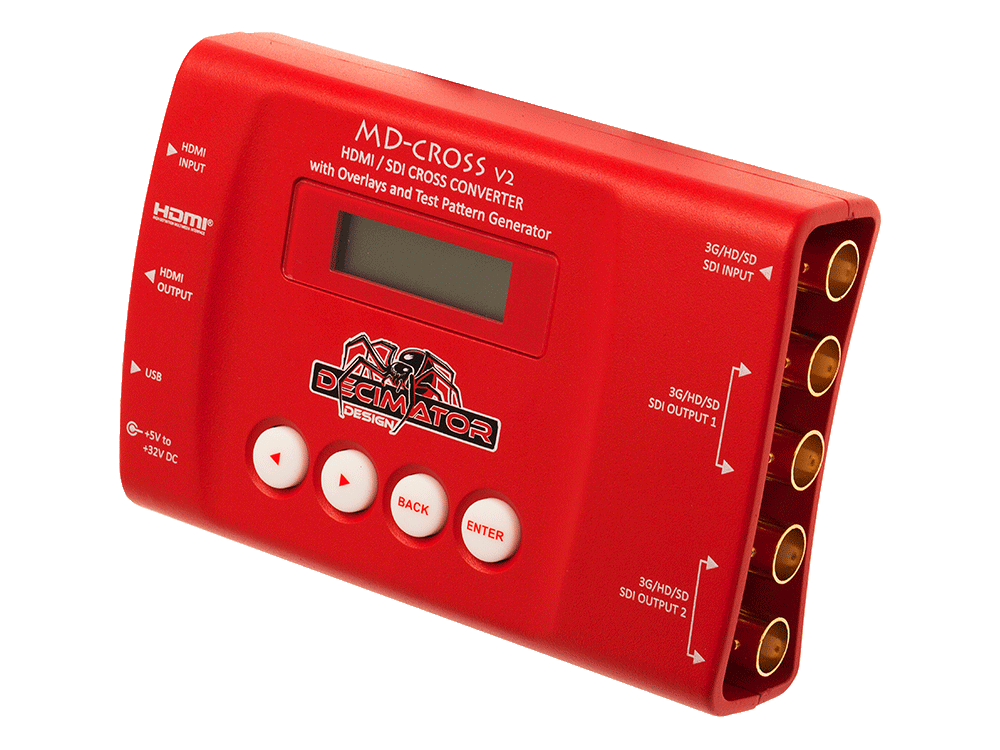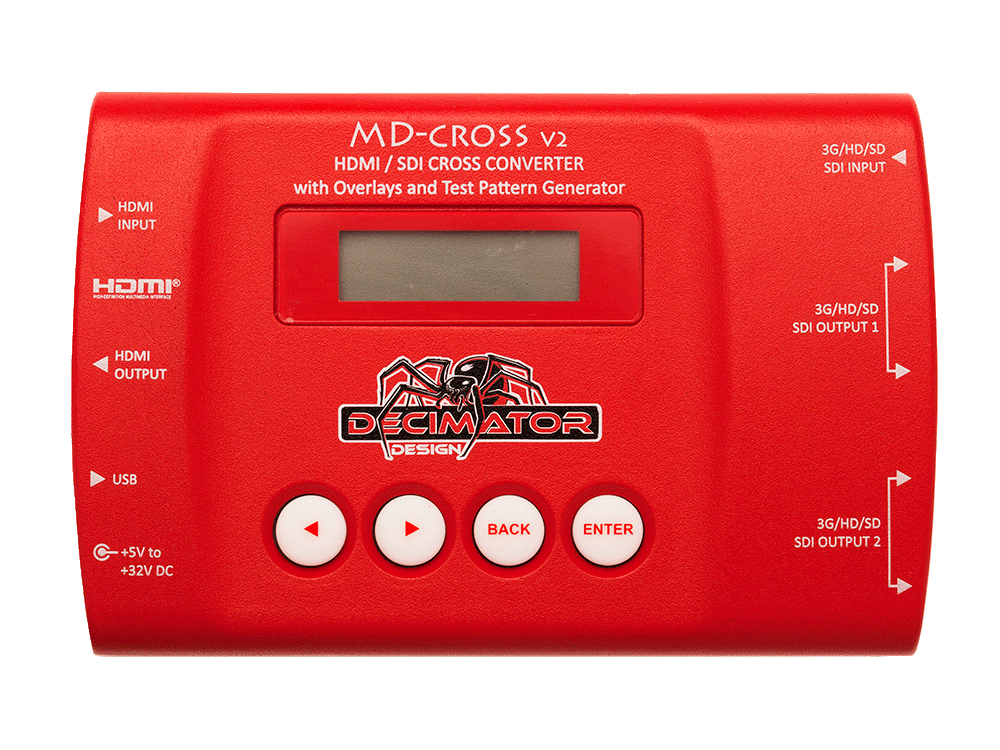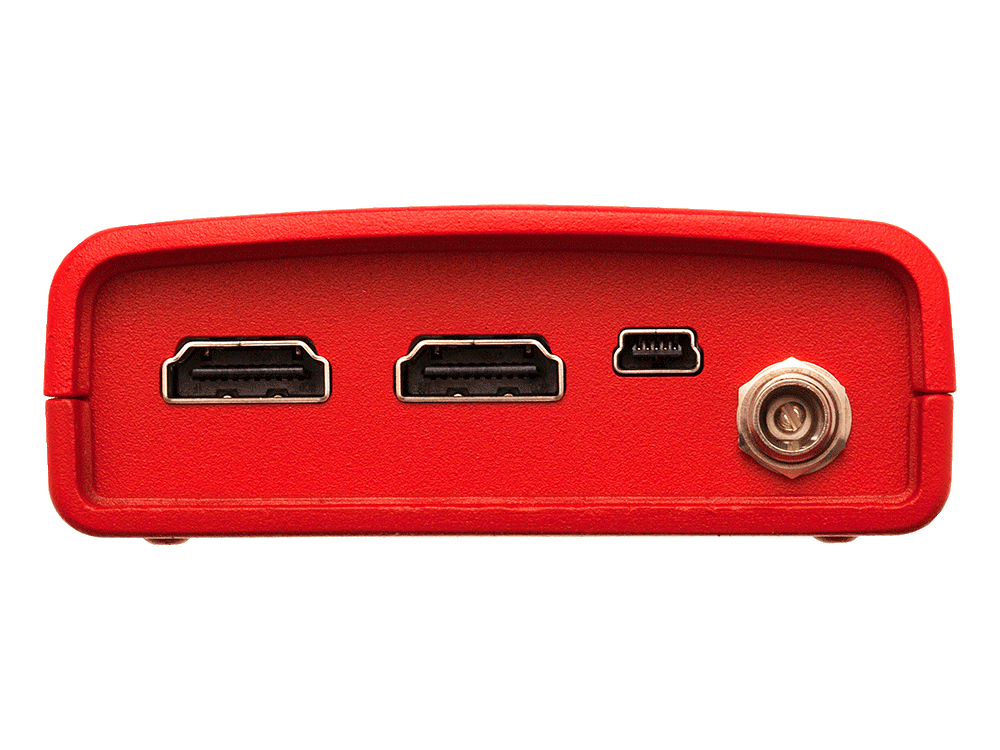 MD-Cross V2
HDMI/SDI Cross Converter for 3G/HD/SD with Scaling, Frame Rate Conversion, Overlays and TPG.
The MD-CROSS from Decimator Design is a feature-packed HDMI/SDI down up cross converter including a professional Test Pattern Generator. The Decimator MD-CROSS can be used to perform a variety of functions:
HDMI to SDI while simultaneously converting SDI to HDMI
HDMI to HDMI while simultaneously converting SDI to SDI
HDMI to SDI and HDMI
SDI to SDI and HDMI
Scale & Convert Frame Rate on either the SDI or HDMI inputs
Convert between level A + level B 3G-SDI New
Horizontal and/or vertical image flipping via build in scaler New
Full 16-Channel Audio Metering Overlays
Adjustable Safe Title & Safe Action Overlays and static Center Cross
Text Overlays
Test Pattern Generator
The MD-CROSS is controlled either via USB on a Mac/Windows app, or on-unit using the LCD screen and button controls. The unit comes with a Locking DC Power Supply, HDMI Cable & Mounting Bracket. Warranty for all Decimator Design products is 3 years.
For full product specs please visit the Decimator Design website.
All trademarks are property of their respective owners.
E&OE
If you are having issues with your product or need help with setup, please fill out our Support form.