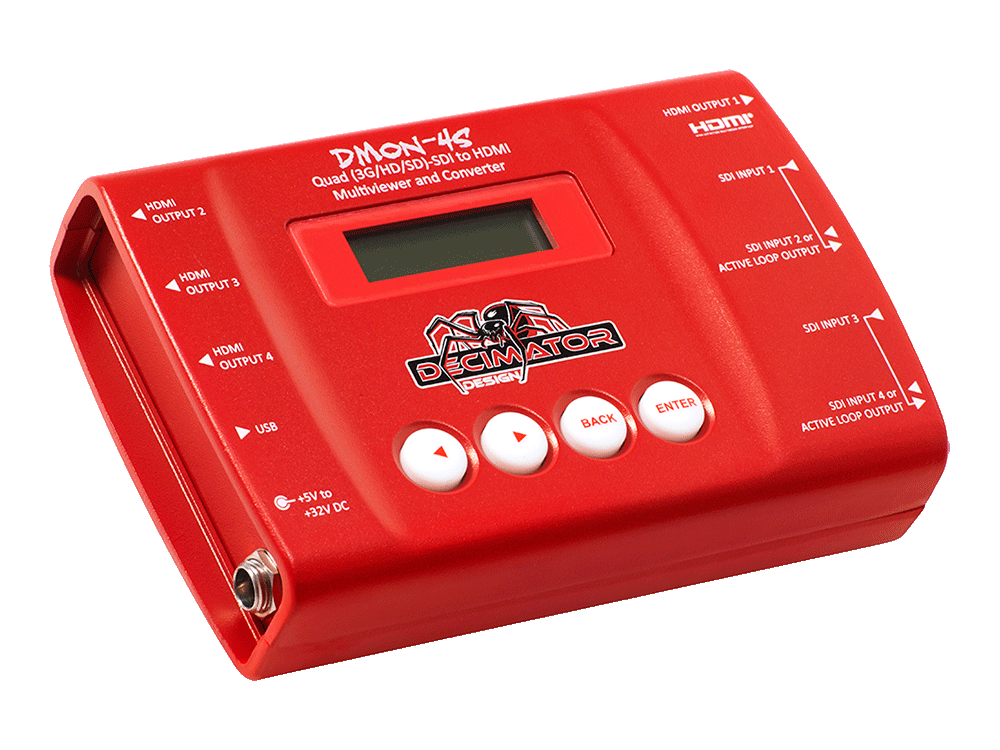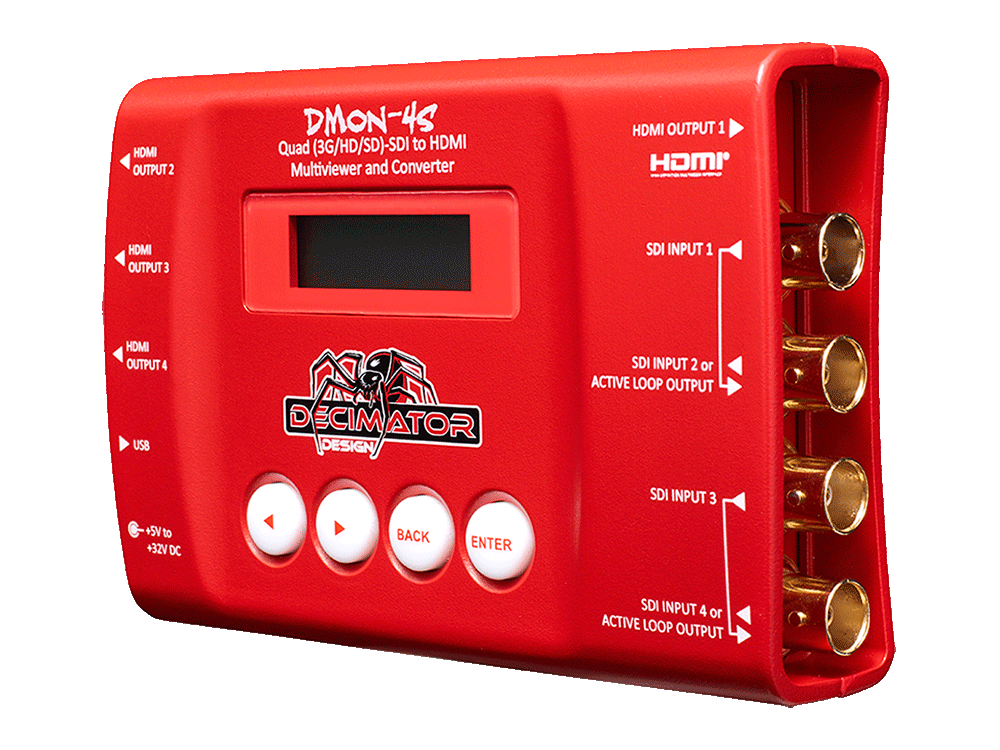 DMON-4S
Quad SDI to HDMI Multiviewer and Converter for 3G/HD/SD
The DMON-4S from Decimator Design includes 4 independent SDI inputs and 4 independent HDMI outputs. This means you have the flexibility to either use it as an SDI to HDMI Quad Split, as an SDI to HDMI converter, or as a 1 to 4 distribution amplifier - all in one low-cost, miniature box. The independent I/Os allow for a versatile combination of uses:
4 independent SDI inputs to an HDMI Quad-Split output
4 independent SDI to HDMI converters
3 independent SDI to HDMI converters w/ a Quad-Split output
2 independent SDI to HDMI converters with loop through
1 SDI or Quad-Split to 4 HDMI outputs
The DMON-4S is controlled either via USB on a Mac/PC app, or on-unit using the LCD screen and button controls. The unit comes with a Locking DC Power Supply, USB Cable, HDMI Cable & Mounting Bracket. Warranty for all Decimator Design products is 3 years.
For full product specs please visit the Decimator Design website.
All trademarks are property of their respective owners.
E&OE
If you are having issues with your product or need help with setup, please fill out our Support form.