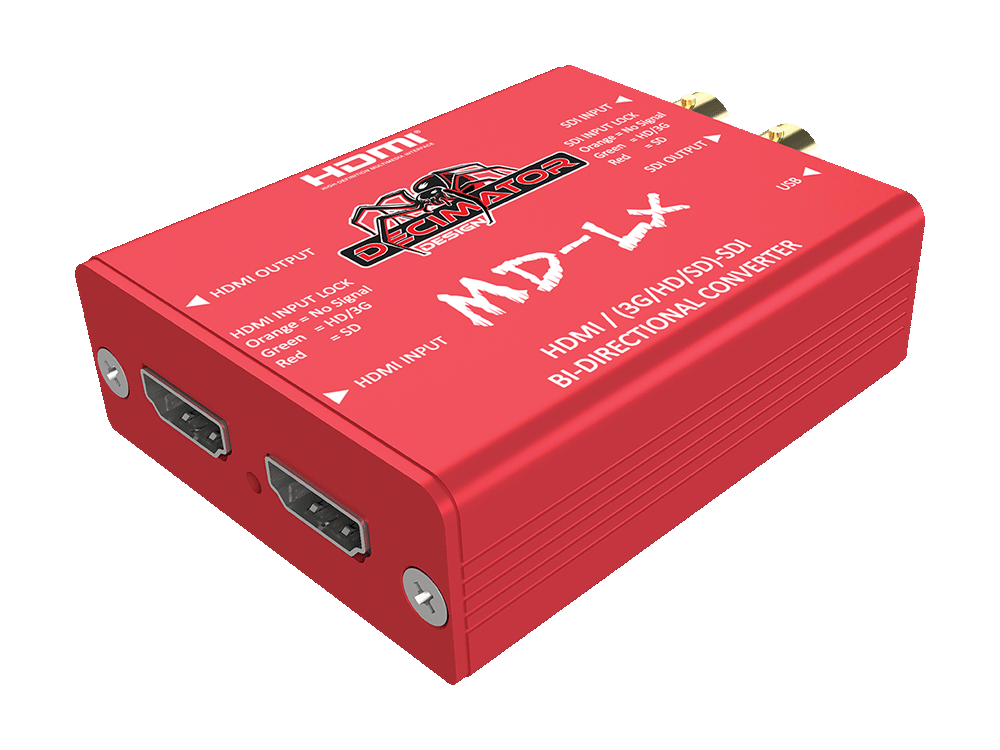 MD-LX
HDMI/SDI Bi-Directional Converter for 3G/HD/SD
The MD-LX from Decimator Design is a miniature and low-power HDMI/SDI bi-directional converter. The Lite version of the popular MD-HX.
Pocket Sized at 2.4"x2.9"x0.9"
1x SDI Input, 1x HDMI Input and 1x SDI output, 1x HDMI output
Supports 3G level A and B, allowing for conversion between both
USB provides power, control and firmware upgrades
Low USB power
Features the following modes:
Auto Select (Active input to all outputs or if both inputs are active SDI to HDMI and HDMI to SDI)
HDMI IN to SDI OUT and SDI IN to HDMI OUT
SDI IN to HDMI and SDI OUT (SDI Reclocks)
HDMI IN to HDMI and SDI OUT
The MD-LX is controlled either via USB on a Mac/Windows app. Warranty for all Decimator Design products is 3 years.
For full product specs please visit the Decimator Design website.
All trademarks are property of their respective owners.
E&OE
If you are having issues with your product or need help with setup, please fill out our Support form.